Burglars targeting charity shops in County Down and east Belfast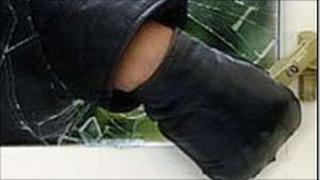 Police have warned that charity shops in parts of County Down and east Belfast are being targeted by burglars.
Ch Insp Ian Wilson said the shops are being targeted for any sums of money being kept on the premises.
"Of the shops targeted so far, anything from £20 to £500 has been taken, from Ballynahinch, Bangor and Groomsport.
"It's a new low for the burglar. Targeting charity shops such as War on Want, NI Hospice, Oxfam and the Simon Community is abhorrent," he said.
"Sadly it is an indication of the desperate measures thieves are adopting to steal cash."
He said management and staff in all charity shops throughout the policing district, from Downpatrick, Comber, the Ards peninsula or Castlereagh, should take greater care over where cash is kept.
"Check how secure your property is. Take steps to remove items from your store overnight to dissuade burglars from targeting your premises," he said.