NI should share in coastal income says Sinn Fein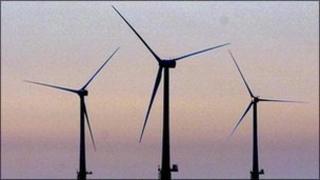 Northern Ireland should get a share of the money generated from its coastal waters, Sinn Fein has said.
MLA Oliver McMullan is to raise the issue at the assembly. He said local people should benefit from cash raised.
"Very few people know that the Crown Estate earns money from leases on the seabed, from ports, marinas and local authorities.
"It totals about £1m a year. I am saying this money should be brought back into the assembly."
The Crown Estate is a UK organisation which makes the money through, for example, leases on offshore wind farms and fees at ports and marinas.