Newry software firm First Derivatives' profits rise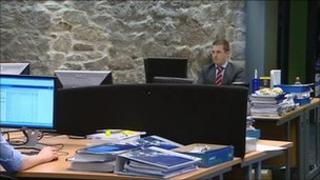 Newry based software company First Derivatives has seen pre-tax profits rise by five per cent to £3.4m in the six months to the end of August.
Turnover was also up by 26% to just over £22m. The company makes software products for big financial institutions like banks and stock exchanges.
It said it had experienced growth across all its divisions in the past six months.
Chairman David Anderson said the company also had a "healthy pipeline of prospects".
"Despite a background of market turbulence we have made a strong start to the second half and expect to report profits for the year in line with market expectations," Mr Anderson added.