Inquiry into death of Raychel Ferguson delayed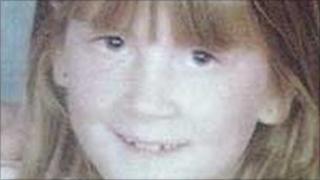 The public inquiry into the death of 9-year-old Raychel Ferguson has been halted until next year.
In a statement issued by the family's solicitor, Raychel's family said they were devasted by the delay.
Raychel died in 2001 in the Royal Belfast Hospital for Sick Children after surgery in Altnagelvin Hospital.
An inquiry is being held into her death, and the deaths of two other children, four-year-old Adam Strain, and nine-year-old Claire Roberts.
Fluid management was believed to be a factor in each of the deaths.
Issues arising from the treatment of 15-year-old Conor Mitchell, who had cerebral palsy, are also being investigated by the inquiry.
According to the family's statement, one of the reasons the inquiry has been postponed is because of new documents discovered by the Belfast Health and Social Care Trust.
The family said they want all the hospitals and trusts involved in Raychel's care, including Altnagelvin hospital and the Western Health and Social Care Trust, to ensure they co-operate fully with the inquiry and produce all documentation.
The Belfast Trust said they do not comment on ongoing inquiries.