Car hijacked at gunpoint in north Belfast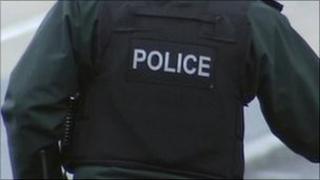 Two masked men, one armed with a gun, have hijacked a car in north Belfast.
Police said the driver had been stopped at gunpoint by the men at about 23:30 BST in the Brookfield Place area on Tuesday.
The man was ordered from his vehicle which was then driven off by the men. It was later found burned-out at Berwick Road shortly afterwards.
Police have asked for anyone with information about the incident to contact them.