Police 'thoroughly investigating' child approaches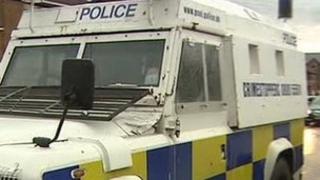 Police have said they are "thoroughly investigating" every report of a suspicious approach to children.
It follows a recent rise in the number of such incidents reported to them. The latest was on Tuesday night in Nansen Street off west Belfast's Falls Road.
Police have appealed for anyone who noticed a white van acting suspiciously in the area to contact them.
Chief Inspector Emma Bond said parents and children should be vigilant and report any suspicious activity.
"Every report is being thoroughly investigated to ensure the highest level of enquiries are being carried out and to ensure that every child is interviewed according to child investigation protocols," she said.
"Thankfully after thorough and extensive enquiries into all reports, many of the incidents have proven not to be suspicious."
Earlier this month, police said they would increase patrols around schools in the Shankill area of Belfast following claims of an attempted abduction.