NI private sector output shrinks back to 2003 level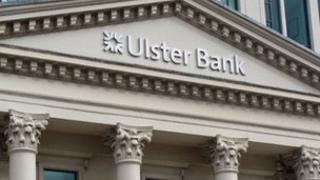 Northern Ireland's private sector has shrunk back to a level last seen in 2003, according to a leading economist.
Ulster Bank chief economist Richard Ramsey studied figures released by the Department of Finance and Personnel.
He looked at quarterly output in construction, production and services.
Combined output is down 17% since a peak four years ago and now sits at a level not seen since 2003, meaning the private sector has effectively lost eight years of growth.
Quarterly output in production, which includes manufacturing, fell 19% from its peak in 2007, while output in services, including retail, and legal and business services, fell 13% from its 2007 peak.
Construction saw the biggest fall, with a decline of 38% in output since its peak period in the first quarter of 2007.
"This highlights the uphill challenge for the Northern Ireland economy," Mr Ramsey said.
"It is concerning that the private sector is in such a weakened state ahead of the public expenditure cuts which are yet to fully arrive."