£30,000 cocaine haul seized in west Belfast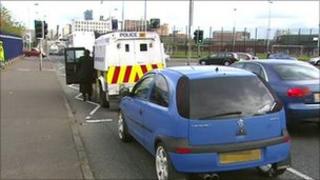 Police in west Belfast have arrested four people and seized cocaine with an estimated value of £30,000.
The arrests were made on the Grosvenor Road at about 13:30 BST. Three men and a woman are being questioned.
In a separate incident in Portadown, police seized cannabis worth an estimated £248,000.
The plants and a substantial quantity of herbal cannabis were found in a house in Thomas Street. Three men were later arrested in Craigavon.