Eight of 10 Northern Ireland rural libraries reprieved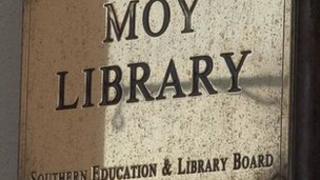 Eight of 10 rural libraries in Northern Ireland earmarked for closure have been reprieved, at least temporarily, but with conditions imposed.
The two to close are Moneymore, County Londonderry and Moy in County Tyrone.
The branch libraries under threat of closure ran campaigns to save them, and many recruited new members and increased usage.
Five of the eight surviving ones will have to work with local communities to get new buildings in their areas.
Only one proposal failed to get unanimous support.
That was for Gilford in County Armagh, which is to move to a room in an as-yet unbuilt community centre.