Three men caught working illegally in Ganges restaurant, Bangor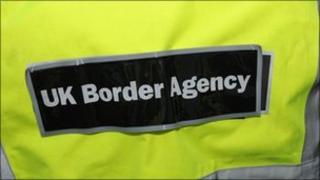 Three Bangladeshi men have been arrested and detained after they were found to be working illegally in a Bangor restaurant.
Officers from the UK Border Agency visited the Ganges Restaurant on Bingham Street on Thursday evening to question staff and ensure they were entitled to work in the UK.
The men were found to be working with out of date visas.
Arrangements are being made to remove the men from the UK.
The enforcement operation was carried out as part of a nationwide campaign by the UK Border Agency to tackle immigration crime.
Following checks the men, aged between, 28 and 31, were arrested for illegally working and staying in the UK after their visas had expired.
Checks
The Ganges has been issued with a civil penalty notice for employing the illegal workers.
If the employers are unable to prove they conducted the correct pre-employment checks before recruiting staff - such as asking for a passport or a Home Office document - they may be liable for a fine of up to £30,000.
Mike Golden, assistant director of the UK Border Agency in Northern Ireland, said: "This is the latest in a series of operations we've carried out to tackle immigration crime in Northern Ireland, and more are planned.
"Illegal working has a serious impact on communities, taking jobs from those who are genuinely allowed to work. Businesses which operate outside the law should be warned that they will be found and they will be punished."
Every year, the UK Border Agency imposes civil penalties on thousands of companies which fail to carry out legally-required checks on their staff.