High winds thwart Deadly Day Out in Castlewellan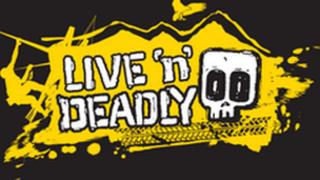 A BBC Live 'n' Deadly 'Deadly Day Out' event due to take place in County Down at the weekend has been cancelled due to forecast high winds.
The event was to have taken place at Castlewellan forest park on Sunday.
The Deadly Days Out aim to show children some of the wildlife featured in CBBC's Live 'n' Deadly programme.
However, winds of 60mph have been forecast and Sunday's event has been cancelled "for the safety of visitors".
In a statement, the BBC said: "We are sorry for any disappointment caused to people who have been allocated free tickets for the event.
"But as the Deadly Days Out take place in a series of tented structures with additional outdoor activities placed on open grounds, we have had to review the site and weather forecasts and make the decision to ensure the safety of everyone involved."