Fish factory fire in Greencastle was 'arson attack'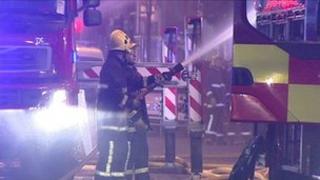 A fire at a derelict factory in Belfast was an arson attack, the Northern Ireland Fire Service has said.
Two separate fires were started at either end of a former fish factory in Greencastle in the north of the city on Friday night.
Six fire engines were involved in tackling the blaze at the Dandy Street site.
No-one was injured and the cause of the fire is still under investigation.