Judge Bernadette Kelly hits out at care home staff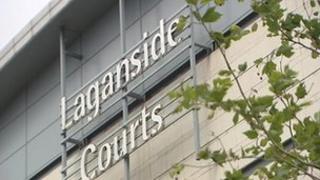 A teenager has been freed on bail after a judge said she was "fed up to the back teeth" with care home staff's inability to exercise parental control.
District Judge Bernadette Kelly re-released a 13-year-old boy accused of rioting in north Belfast on 12 July.
He was brought back before the court for breaching the rules of the residential care home where he lives.
Judge Kelly said "abiding by residence rules should not be a bail condition" and freed the teen on bail of £10.
"How many parents would like to call the police when their teenager refuses to do the washing up?" she asked.
"Everybody has difficulties in getting teenagers to abide by rules but we all find ways of doing it."
Staff from the care home were not present in court and the schoolboy's solicitor took him home.