Derry man Kevin McGill's rape charges dropped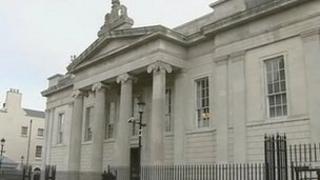 A man charged with raping a teenager has walked free from Londonderry Crown Court after the prosecution said no evidence was being offered against him.
Kevin Patrick William McGill, from Rossdale Park, 29, was to have gone on trial accused of raping and indecently assaulting a 15-year-old girl.
The offences were alleged to have taken place between January and May 2008.
Judge Piers Grant directed the jury, which had just been empanelled, to formally find the defendant not guilty.