Rate debt written off in Northern Ireland rises by 50%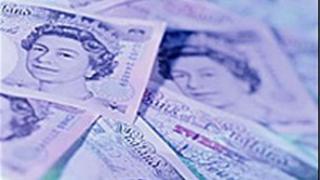 The amount of rate debt written off from March 2009 to March 2010 increased by 50% on the previous year's total, the BBC has learned.
The write-off peaked at £15m and is expected to rise even further.What the papers say
The BBC understands that the body responsible for collecting rates has built in a provision for a £20m write-off this year.
Land and Property Services (LPS) said the write-off was due to the economic downturn.
The body collects more than £1bn in rates each year. At the moment more than £150m in household rates remain outstanding.
In addition there has been an increase of 167% in the number of people who have had to enter into special arrangements because of difficulties in meeting payments.
Huge dent
Last year around 2,000 people sought help. But, up to March of this year, that figure rose to around 5,400.
In addition LPS has said they are taking a record number of people to court over non-payment of rates bills.
BBC business correspondent Kevin Magee described the amount of money owed to LPS as "particularly significant".
"This is due to the fact that the block grant - the money that comes from the treasury in London to the Stormont executive, has been cut.
"This means that there is a greater reliance on locally raised funds which is what the rates are.
"Half the money raised through the rates goes to local government, i.e. councils, and the other half goes into the pot at Stormont."
He added: "To have to forego £156m - that's a huge dent in the budget".