Minister: Health staff to be offered redundancy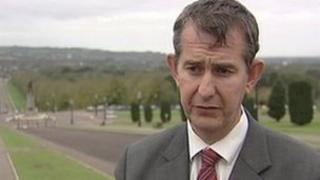 Local health-care workers are to be offered voluntary redundancy and early retirement packages in an attempt to save the health service money.
The health minister told the health committee £15m has been secured to allow the move to go ahead.
It's predicted it could make savings of around £9m per year.
Edwin Poots said they would be looking at non-essential posts but could not rule out that front line health workers would be affected.
He said that money for the move had been found as a result of the October monitoring round.
The chair of the health committee, Michelle Gildernew, urged the minister to begin formal talks with trade unions as soon as possible.