Two accused of 2005 Newry murder of Jonathan Graham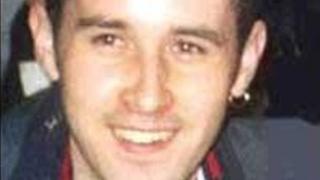 Two men have been charged with murdering 20-year-old Jonathan Graham in Newry in 2005.
Mr Graham was shot as he sat in his car outside his home in Ardcarne Park on 21 April. He underwent emergency treatment but died later.
The two men accused of murdering him are aged 33 and 55. They have also been charged with possession of a firearm with intent.
They are due at Banbridge Magistrates' Court, sitting in Newry, on Thursday.