Lough Erne golf resort job losses 'unavoidable' - KPMG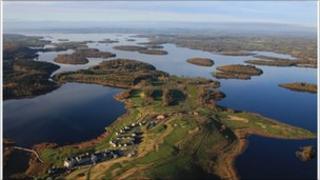 The administrators of the Lough Erne golf resort in Fermanagh have said they expect a number of job losses in the near future.
The five-star facility opened in 2007 but failed to attract enough business and went into administration in May.
A spokesperson for administrators KPMG said the redundancies were unavoidable to ensure the running of the resort.
Former owner Jim Treacy owed Bank of Scotland Ireland (BoSI) £25m when the resort went into administration.