New index 'key' for Northern Ireland knowledge economy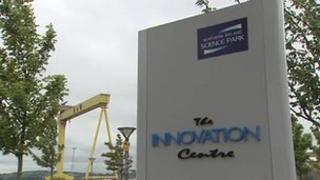 Developing a knowledge economy has been identified as a key part of the overall economic strategy for Northern Ireland.
But actually achieving it requires a true understanding of how local innovation companies are performing.
The Knowledge Economy Index is an idea devised by the Northern Ireland Science Park (NISP) Connect programme.
It is the first time that the performance of local innovation companies will be tracked using a number of commercial indicators.
By examining levels of mergers and acquisitions, venture capitalist investments and new patents among our innovation companies, those behind the analysis say it will serve as a basis for setting realistic growth targets and driving the local knowledge economy.
Steve Orr, director of NISP Connect, said: "This report is a starting point to tell us exactly where we are in the development of an entrepreneurial knowledge economy.
"Clearly while we are making progress in some areas, we are not there yet on a number of key metrics."
Capital weaknesses
The report shows the weaknesses in the availability of capital in Northern Ireland.
It shows that while there is return on the small investment that has gone into the knowledge economy to date, capital flows into research funding, venture capitalists and public markets is low.
"Capital is the fuel of growth and is an absolute necessity for fast growth technology companies and a growing indigenous private sector. Among other things this simply must be fixed," Mr Orr added.
Those behind the report say collaboration is needed between the public and private sectors.
"This index report sets out the challenges and confirms the desire of the private sector to engage with and support the public policy agenda to deliver a step change in our economic ambitions.
"We are using this as a rallying call to all interested parties to work together to deliver the clear and realistic opportunities," Mr Orr added.
The economy index will be published annually by NISP Connect in partnership with economists from Northern Bank.