Belfast talent agent banned for not paying young actors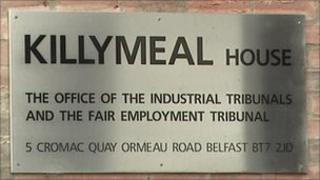 A Belfast-based talent agent has been banned from trading after withholding money from young actors.
An industrial tribunal has prohibited Patrick Duncan, trading as Dealers Agency, from operating for eight years.
The tribunal ruled that Mr Duncan had persistently been in breach of employment agency regulations.
As well as withholding pay from young actors, Mr Duncan was found to have breached a previous prohibition order.
Dealers Agency was formed by Mr Duncan in 1997.
A spokesperson for the department for employment and learning said: "Whilst the vast majority of employment agencies in Northern Ireland are reputable businesses, this case carries a clear message that all agencies must comply with the law or face the consequences.
"The acting sector in Northern Ireland is an area where you will find young, vulnerable workers who may be open to potential exploitation, and unscrupulous agencies have been able to take advantage of this situation.
"This case, however, shows that the department's inspectorate will not hesitate in taking action against those agencies that fail to comply with the law and will ensure that proper protections are in place for workers."