Death of Clady man Hugh Scullion not suspicious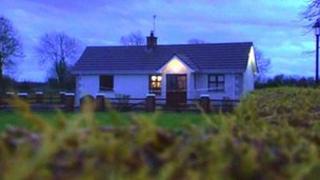 The sudden death of an elderly man near the village of Clady in County Londonderry is not being treated as suspicious.
Hugh Scullion's body was discovered at his home on the Clady Road. A post-mortem examination was carried out on Monday afternoon.
He was found dead on the evening of Sunday 30 October.
Parish priest Fr Oliver Crilly said Mr Scullion's family were in shock over the incident.