Police appeal over Scream mask rape in Londonderry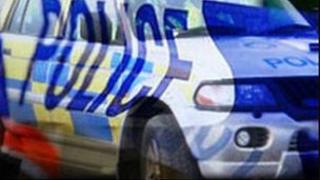 The police are investigating reports that a teenage girl has been raped by a man wearing a Halloween mask in Londonderry.
The alleged attack happened in Edenmore Street near the Northland Road shortly before 01:00 GMT on Tuesday.
The police said the man wore a Scream-type mask with blood over the face and was dressed in black.
A woman driving a dark-coloured car gave the victim a lift after the incident.
Detectives investigating the incident would like to speak to her, and to anyone who saw anything suspicious in the area.
A local resident, Keith Lynch, said he heard noise in the area at the time of the incident.
"We heard squealing and shouting but we thought nothing about it, it went on for about 20 minutes," he said.
"It's terrible, if I had known and could've done anything I would have went out."
Sinn Fein councillor Maeve McLaughlin condemned the attack.
"Our concern has to be around bringing this person to justice, and ensuring this young woman and her family get the level of support that is required in such an incident," she said.