Sectarian abuse of council workers in Lagmore 'vile'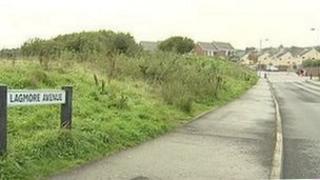 The mayor of Lisburn has condemned what he called the vile sectarian abuse suffered by council workers on the mainly nationalist Lagmore estate.
The incident happened on Tuesday as they were cutting grass in the area on the outskirts of west Belfast.
Mayor Brian Heading, of the SDLP, said it was the first time workers had been targeted in this way.
"People have the absolute right to work and carry out that work without intimidation," Mr Heading said.
"These are honest workers, doing their work for the local community and do not deserve to be subjected to vile sectarian abuse.
"Especially in these tough economic times, everybody deserves the right to work.
"Residents in this area are well aware of the continuing anti-social behaviour and are well aware of the perpetrators.
"Unfortunately, this type of anti-social behaviour will continue until names and information are passed to the PSNI. I urge people to do so."