Judge blames PPS as bank robbery case dropped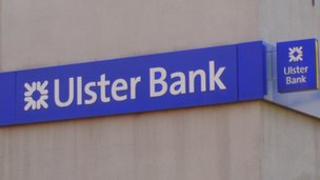 The case against a Coalisland man accused of stealing £7,000 has been dropped because the Public Prosecution Service (PPS) failed to prepare its case in time.
Ciaran Devlin, of Innishmore Park, was accused of taking the money from Ulster Bank in Stewartstown in January 2010.
The trial date was due to be set at Dungannon Magistrates' Court but the PPS said the case could not proceed.
District Judge John Meehan ordered the case thrown out.
This had happened once before Wednesday's hearing and Judge Meehan had warned the PPS he expected more progress to be made.
But a prosecution lawyer told the court that the case against the 24-year-old was still incomplete and there was no explanation why.
Judge Meehan said: "The court is left with no alternative but to dismiss this case due to the delay on the part of the PPS, and the lack of an explanation."
Devlin was told he was free to leave the court, although it is understood the same charge could be put to him again in the future.