PSNI interview with lawyer Peter Corrigan cancelled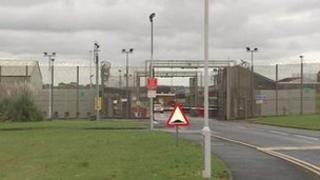 Police have said they will not now go ahead with a planned interview of a high-profile Belfast lawyer.
Solicitor Kevin Winters said police wanted to speak to his colleague, Peter Corrigan, about money laundering allegations relating to a client.
It is understood that the allegations are in connection with a case involving convicted smuggler, Aiden Grew.
Grew, who pleaded guilty to smuggling 16 million cigarettes, was ordered to pay £500,000 to HM Revenue and Customs.
He was unable to pay the money and was jailed.
His sister Patricia O'Neill went to Maghaberry prison in September 2011 to pay the money and was arrested at the prison.
Mr Corrigan went with her.
Mr Winters has told the BBC that he believed police wanted to talk to Mr Corrigan in relation to the £500,000.
Mr Winters added that Mr Corrigan had carried out all duties expected of him in the case "to the letter of the law".
He said that his law firm was informed that Mr Corrigan would have to attend a police station on Thursday 3 November or he would be arrested at home or at work.
Mr Winters claimed that in a subsequent conversation with police, he was told that Mr Corrigan would be arrested when he arrived at the police station.
Police have said in a statement that Mr Corrigan had been asked to attend a police station for what they described as a "voluntary interview".
The statement added that police would not go ahead with this interview because of additional information they had received.
Police have said this made it inappropriate to interview Mr Corrigan.
According to the statement, the interview will happen at some stage in the future.