Top property firm Corbo makes £44m loss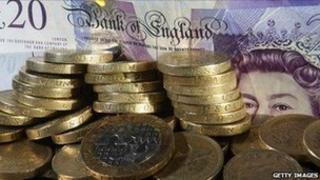 One of Northern Ireland's largest property firms, Corbo, made a loss of £44m in the period between March 2010 and January this year.
However, the directors said the performance reflected a number of one-off factors and that underlying pre-tax profit was almost £4m.
Corbo is a major retail landlord - its properties include the Fairhill Centre in Ballymena and the Shane Retail Park on Belfast's Boucher Road.
It is owned by Sam Morrison and family.
'War chest'
The main one-off item mentioned in the accounts is a non-cash loss of almost £40m relating to the sale of three properties.
This refers to the sales of Longwood Retail Park, Damolly Retail Park and the Marks & Spencer building on Donegall Place in Belfast.
These properties were sold for a total of £87m and the loss arises because their previous book values amounted to £127m.
At the time of the sales the firm's chief executive, Stephen Kirkpatrick, said Corbo was building up a a "war chest" for expansion.
The directors have also written down the value of the remaining portfolio by £39m to £608m.
That represents a write-down of just 6% - much lower than the write-downs taken by other property firms in Northern Ireland.
The directors said this was because they have occupancy levels of 98% across their portfolio, dominated by major UK retailers on long leases.
'Flexibility to invest'
Overall, the directors said they considered the results to be satisfactory with bank debt falling over the year and cash balances increasing.
They said the firm is in full compliance with its banking covenants and has an unused working capital facility of more than £5m to draw upon.
They added that this provides the company with "the flexibility to invest in and expand its property portfolio."
Corbo is awaiting the planners decision on an application to build a major shopping development on the Scotts Mills site in Omagh.
It has also submitted a plan to build a 50,000 sq ft supermarket in Magherafelt.