Ulster Bank web services offline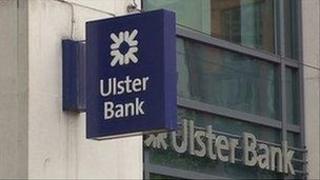 Ulster Bank has apologised after its online, mobile and telephone banking services were unavailable to customers on Saturday.
The bank said it was working to resolve the problem as quickly as possible.
Ulster Bank has not confirmed whether the issue is linked to a similar problem at the bank's parent company Royal Bank of Scotland (RBS).
It has blamed issues following maintenance work for its service being down.
It has stressed that its ATMs and card payment services are working normally.