Cannabis factory and drugs seized in Castlewellan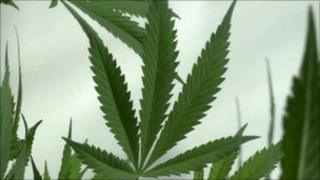 Police have found a cannabis factory as well as cannabis resin and herbal cannabis at two properties in Castlewellan.
The search operation was launched after the arrest of a 46-year-old man at Talbot Street in south Belfast just after midnight.
The cannabis factory was found at School Road, Castlewellan at about 04:30 GMT on Friday.
The cannabis was then seized at Ballyloughlin Road at about 11:20 GMT.
Items that could be used in the cultivation of cannabis were seized at the School Road site, but police believe attempts had been made to destroy any plants before their arrival.
A car was also searched and a number of items seized during the south Belfast arrest.