Great Britain students to pay £6k to study at University of Ulster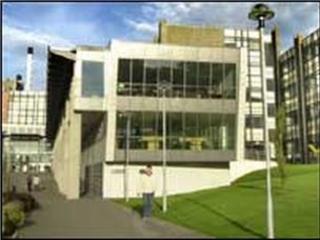 Students from England, Scotland and Wales will pay a flat fee of £6,000 per year to attend the University of Ulster, it has been announced.
The tuition fee will become effective from September next year.
There will be no bursaries or scholarships.
Northern Ireland students and those from other EU countries will pay £3,500 a year to attend the university.
Students from Great Britain who want to study at Queen's University will be charged up to £9,000 per year.
It is the highest fee a university can charge for students from outside Northern Ireland.
But GB students who get at least two As and a B at A-level will be entitled to a bursary of £2,500 a year to offset the cost.
In October, UUP MLA Basil McCrea criticised plans to charge higher fees to students from England, Scotland and Wales.
He described the plan as discriminatory.
And in September, it emerged an English student was considering suing the executive over the issue.