Former officer Gary Paul Millar gets suspended sentence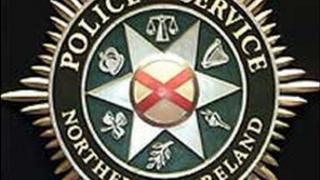 A former policeman who admitted perverting the course of justice and forging a witness statement has been given a suspended jail sentence.
Gary Paul Millar, 32, whose address was given as Ballymena PSNI Station, failed to investigate a complaint of assault from a man over an eight-month period.
The judge said Millar had been unable to cope with the demands of the job.
She said that the main mitigating factor was that he had not benefited from his crime.
She added that Millar had not done it to assist the offender.
Millar admitted failing to properly investigate an assault he had witnessed outside a Ballymena bar in August 2008, and then forged a withdrawal statement from the victim when the police ombudsman took up the case.
Judge Corinne Philpott said it was clear that while a probationary officer Millar had been "a perfectionist", but on qualifying, found he was unable to cope with the more onerous duties of a fulltime constable and things turned "badly wrong" for him.