Dundonald firm's portfolio repossessed by Allied Irish Banks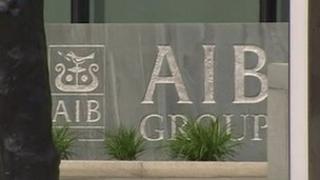 Allied Irish Banks has repossessed a large residential property portfolio which was was owned by a Dundonald-based development firm.
Brook Campbell Developments bought most of the properties in 2007 - the peak year of the property bubble.
The repossessed properties are in Belfast, Bangor, Dundonald and Conlig.
They include eight apartments in a block on the Albertbridge Road in east Belfast.
Some of the properties had been bought with a view to knocking them down and building more houses.
AIB has appointed estate agents BTW to act as fixed charge receivers, meaning they will try to sell the properties.
The bursting of the Northern Ireland house price bubble has led to banks repossessing some large buy-to-let portfolios.
Earlier this year Ulster Bank took control of a 40-house portfolio which had been assembled by a west Belfast estate agent, Joe Taylor.