60% of Order view Catholics as 'IRA sympathisers'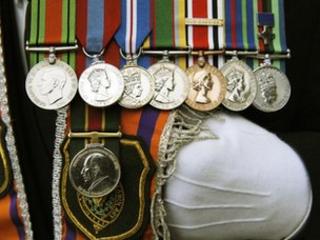 A new book on the Orange Order has found that more than 60% of its members agree with the view that "most Catholics are IRA sympathisers".
One of the authors, Professor Jon Tonge from Liverpool University, said the findings were "disturbing".
They are based on the views of 1,500 members from across Northern Ireland.
The book also notes that nine out of 10 Orangemen think Protestants are discriminated against.
Only 6% of respondents said they would be in favour of one of their children marrying a Catholic.
However, Mr Tonge said this was largely representative of the Northern Irish community as a whole.
"Only 9% of marriages are mixed here, so in that sense the Orange Order is not that far removed," he added.
Mr Tonge said the book, "Loyal to the Core? Orangeism and Britishness in Northern Ireland", was the first of its kind and had the full backing of the Order.
"They wanted a full and frank survey. We did offer concessions, but in the end they chose not to hold anything back," he added.
"They wanted a warts and all survey."