Negative equity could last for life of mortgage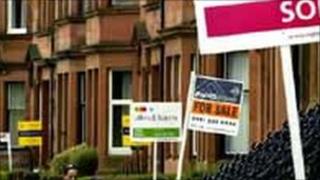 People who bought their houses at the peak of the property boom will never see those prices return, a financial expert has warned.
Professor Michael Moore has predicted that many people will be in negative equity for the full term of their mortgage.
It is estimated there are 44,000 households living in negative equity in Northern Ireland.
House prices have declined by about 40% from their high point in 2007.
The Queen's University professor believes they are unlikely to bounce back for several decades.
"For the life of everyone's mortgage there will be no recovery because mortgages typically last 20 to 25 years," he said.
"There is going to be no recovery in the lifetime of any of the mortgages that currently exist.
"The only thing that is safe is the bricks and mortar but the asset value is not safe."
Professor Moore was speaking to the BBC Spotlight programme which is on at 22:35 GMT on BBC One NI on Tuesday.