Belfast developer, Benmore Group, builds Liverpool leisure complex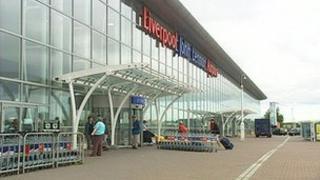 The Belfast-based developer Benmore Group is set to get the go-ahead for a major development in Liverpool.
Planners have recommended that the firm is allowed to build a leisure park, featuring hotels, bars, restaurants and a cinema, near Liverpool airport.
The proposal is due before Liverpool city council's planning committee on Tuesday.
Benmore controls a number of properties in Liverpool and Manchester through a company called Towerbeg.
The firm is planning to redevelop many of those properties.
The leisure park will be built on a six-hectare site in the Speke district of the city.
A rival developer, Peel, had objected to the plan as well as the Ford motor company.
Ford objected to the scheme as they lease part of the site for the storage of cars. Benmore says it will provide Ford with an alternative storage area.
The last filed accounts for Towerbeg in the year up to March 2008 valued the firm's stock of properties at £44m.
The company had bank borrowing of around £70m. Mortgages with Bank of Scotland Ireland and Anglo Irish Bank were registered on the firm's properties.