Andor Technology creates 166 new jobs with £18m investment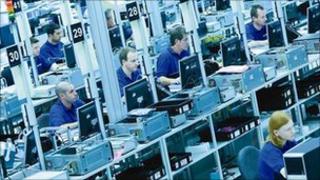 Belfast-based company Andor Technology is to create 166 new jobs with an £18m investment.
The company makes high performance digital cameras for scientific research into medical conditions.
It is a spin-off company from Queen's University, and employs about 230 people in NI. In June, Andor announced a 40% increase in profits on revenue of £28.3m.
Company founder Donal Denvir recently made more than £3m by selling shares.
He sold 500,000 shares at 615p each. His remaining shares are worth around £7m.
Andor's products are sold to hospitals, universities and government labs throughout the world. They are used in the treatment of conditions such as Parkinson's Disease, Alzheimer's Disease and cancer.