Man admits manslaughter of former GAA player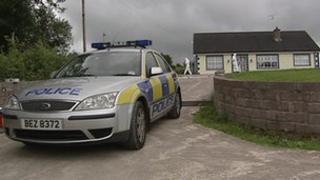 A man charged with the murder of a former Fermanagh GAA player has pleaded guilty to his manslaughter.
Gary Philip Moane,36, from Lisolvan Park in Brookeborough, was charged with the murder of Ciaran Woods in July 2010.
However, the guilty plea entered before Belfast Crown Court was not accepted by the prosecution.
Mr Moane also pleaded guilty to attacking a woman in the same incident but that too was not accepted.
Defence QC Elis McDermott told Mr Justice Hart that Moane's guilty plea "clearly narrows the issues in the case considerably".
The court heard Moane would in the forseeable future be examined by doctors, as there "are medical issues in this case".
It was also reported that, if necessary, Moane is prepared to be examined by experts on behalf of the prosecution.
The Fermanagh man also pleaded guilty to attacking Kathleen McQuade, who was also injured in the stabbing at her Tempo home.
However, this guilty plea was also not accepted by the Crown, and Moane still faces the more serious charges of unlawfully and maliciously wounding Ms McQuade, a mother-of-two.
Although no details of the fatal stabbing were given, at the time it was reported that the former 36-year-old GAA player from Lisnaskea was stabbed to death following a late-night party in the County Fermanagh village.
Moane was detained after being stopped by police on the Tattymoyle Road near Fintona a short time later.