Paul Stockman sentenced for Patricia Bardon killing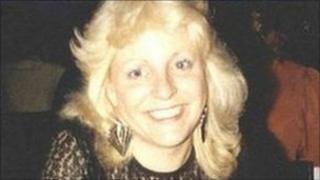 A man who admitted killing his partner of five years on the day they were due to get married must serve at least six years in jail.
Imposing the indeterminate sentence, a judge told 53-year-old Paul Stockman it would be up to parole commissioners to decide when he should be freed.
Stockman, 53, from Bendigo Street, Belfast, killed Patricia Bardon on her 51st birthday last August.
He was originally charged with murder but pleaded guilty to manslaughter.
Mr Justice Hart said that the couple's five-year relationship was characterised by very heavy drinking, and a history of violence on Stockman's part against Ms Bardon, a mother of two.
On the day she died, the pair had planned to marry, but Ms Bardon had second thoughts which sparked a rage in the one-time successful competitive swimmer and fitness coach who admitted to a probation officer that he "threw her forcefully" to the floor.
Ms Bardon died from head and neck injuries.
Mr Justice Hart said it was agreed by the prosecution and defence that Stockman be sentenced on the basis the serious injuries he inflicted "demonstrated that he was completely indifferent to Ms Bardon's well-being, an attitude compounded by his failure to seek medical help for her".
Mr Justice Hart said that a post mortem examination showed that Ms Brandon had quite extensive facial injuries, mainly to her eyes, lips and nose, which would have also impaired her later breathing.
Her neck had also been broken in two places.
Although it was uncertain as to how they were caused, and while they may have been sustained in a fall, they could also have been sustained by "her head being forcefully impacted by another individual against a hard surface".
The only mitigating factor, said Mr Justice Hart, "is that the accused entered a plea of guilty, albeit at a late stage" and was therefore entitled to some credit.