Unionists to block assembly motion on police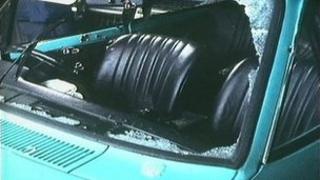 Unionists have put down a petition of concern on a motion being discussed by the assembly.
The motion would require former or serving police officers to cooperate with investigations into alleged police wrongdoing.
The move means that the motion will be subjected to a cross-community vote - so can be blocked by unionists.
The debate is taking place on Monday afternoon, but the vote will not be held until Tuesday.
Sinn Fein's Gerry Kelly said the work of the Police Ombudsman had been hindered because former police officers cannot be compelled to cooperate.
However, opposing the motion, the DUP's Paul Givan said it was part of a campaign to denigrate the RUC.
Mr Givan pointed out that republicans refuse to cooperate with the Historical Enquiries Team.
He said they wanted a higher standard applied to 49 cases in which police officers had been involved in killings than the thousands of others being considered by the HET.