First Trust Bank to refund fees to customers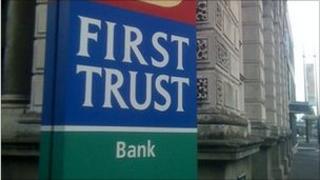 The First Trust Bank is refunding a total of £347,187 to 8,805 customers who were incorrectly charged fees.
The average customer refund is £40 and includes compensatory interest.
The bank has apologised to customers affected by the error, which arose when certain fees were manually applied to fee exempt accounts.
It said changes had been put in place to prevent a reoccurrence.
The story was first revealed by the news website The Detail.
Customers can contact the First Trust Bank on 0800 328 2043.