Teresa Townsley defends finder's fee over Bioscience and Technology Institute building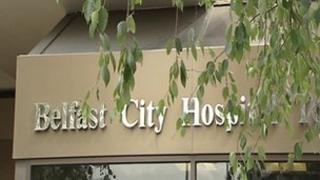 A former director of the failed Bioscience and Technology Institute has defended her actions following a critical report by the spending watchdog.
The Audit Office has said the institute wasted £2.2m of public money.
According to the report, a £25,000 finder's fee was paid out to Teresa Townsley in connection with the building.
It is understood she did not disclose the payment to other board members.
Speaking to The Detail website, she expressed "disappointment" at the contents of the report.
She said: "I am not prepared to enter into rebuttal of detail around this sadly mismanaged process."
The fee paid to Mrs Townsley was part of a total of £100,000 which was paid out during the hunt for suitable premises.
The money was paid into an overseas bank account controlled by Mrs Townsley and her husband.
According to the report, she did not co-operate with the Audit Office investigation.
Mrs Townsley claims she did help in the initial stages.
The institute was set up in 1998 to help companies specialising in biotechnology.
It was meant to have been sited at Belfast City Hospital, but instead opted for a building in the harbour estate.
The building - called 'Harbourgate' - proved too expensive to fit out and the entire project went bust in 2003.
Harbourgate was sold off, but did not make enough money to repay any of the £2.2m in grants paid through the Department of Enterprise - this prompted the Audit Office to conclude the project was a waste of taxpayers' money.