Man who threatened sister over Facebook has 'no regrets'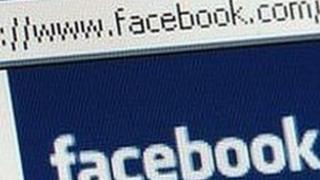 A man accused of threatening his sister on Facebook in a bid to cause her as much distress as possible was refused bail on Tuesday after he told a judge he had no regrets.
Francis Skillen, of Glencairn Street, Belfast, is alleged to have repeatedly menaced the victim through the social networking site.
The 40-year-old is also accused of throwing bricks at a house she was in.
Mr Skillen faces charges of threats to kill and criminal damage.
He also is charged with breach of a non-molestation order. Most of the alleged offences were committed on dates in June and July this year, the High Court heard.
The prosecution lawyer, Conor Maguire, said the victim told police how her brother had sent her threatening and abusive messages on Facebook.
The lawyer said following Mr Skillen's arrest the accused claimed his only remorse was over causing damage to her partner's house.
"Asked about the messages on Facebook he stated they had been sent with the intention of causing her as much distress as possible, and that he had no regrets for sending them," Mr Maguire said.
"He stated that he knew he was breaching a non-molestation order, was waiting for police to come and arrest him and he would take his punishment."
As the prosecution case was outlined Mr Skillen appeared to be nodding on the video-link screen.
Asked by the judge if it was right to think he agreed with what was being said, he replied: "You didn't misinterpret me at all."
Threats to kill denied
Mr Justice Treacy further pressed him about whether he was reaffirming what was said to police.
"Yes, I have no regrets," Mr Skillen said.
His barrister, Richard McConkey, said admissions were being made to the criminal damage and breach of non-molestation order, but the threats to kill were denied.
Mr McConkey accepted his client did not seem remorseful over allegations against a sister he was said to have had a long-running dispute with.
It was claimed that the row was linked to the spreading of malicious and untrue rumours.
But Mr Justice Treacy stated that Skillen's demeanour suggested he knew he may be a danger to the woman.
He refused the bail application and told the defence: "If I say so, it's brutally frank. I'm not prepared to release your client on bail."