Illegal 'granny flats' over five years old will not be challenged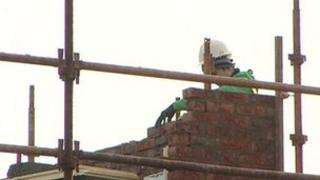 Homeowners who have discretely added a large conservatory or "granny flat" to their home without the required planning permission more than five years ago will no longer be challenged.
The change to planning enforcement comes into effect on Thursday.
It means the time limit for planners to bring an action against the development has been cut from 10 years to five.
It even includes those who have built an entire house without seeking planning permission.
It is a move by the Northern Ireland Planning Service to standardise its enforcement procedures.
Friends of the Earth have criticised the relaxation of enforcement, calling it "an amnesty".
They claim the change in the law has been rushed through and say that "the implications of this change could not only be far reaching and dramatic, but unforeseen".
Until now, commercial development put up without planning permission became "legal" after 4 years. Its change to five years matches the domestic situation.
The legislation change has caused some controversy as it also affects things like mines, quarries and engineering operations.
Any development that is already the subject of an enforcement action, no matter when it was completed, is excluded from the change.