Two Northern Bank branches to close in Portstewart and Portrush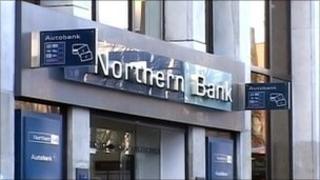 The Northern Bank has announced that its branches in Portstewart and Portrush are to close.
They will shut in March and customer accounts will automatically transfer to the Coleraine branch.
The bank has said no staff will be made redundant as a result of the closures.
Its head of retail services, Stephen Bloomfield, said a review of the branch network had found the two branches to be unsustainable.
"After very careful and thorough consideration we have decided to close these two branches," he said.
"We know some customers will be disappointed by this news and would encourage them to come and talk to us about how we can best continue to meet their banking needs."
Mr Bloomfield said it was planning to extend the Saturday opening hours at its Coleraine branch.
During the summer, the bank announced the closure of six other branches in Northern Ireland.