Kevin O'Kane guilty of Turkey holiday home scam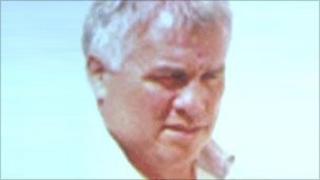 A County Antrim businessman has been found guilty of operating an international property scam.
Kevin O'Kane, 52, of Ballyneese Road in Portglenone, was convicted of 25 charges of obtaining money and property by deception.
He was acquitted of two similar charges as well as one count of using a false instrument, namely a set of fake property deeds.
The trial concerned the false selling of holiday homes in Turkey.
The charges he was convicted on concerned seven people who handed over £500,000, but Belfast Crown Court was previously told the scheme involved 50 homes and 70 purchasers, most of them from Northern Ireland.
The fraudster gave evidence on his own behalf, claiming he had been the victim of a con by his business partner back in Turkey.
After the guilty verdict, Mr Justice McLaughlin told O'Kane, for whom there is an outstanding arrest warrant in Turkey: "There's only one person to blame and that is Kevin O'Kane - no-one else."
With some of his victims sitting just feet away, the judge asked O'Kane: "Can you turn around to all those people and look them in the eye?
"The answer of course is that you can't."
Despite Crown objections, Mr Justice McLaughlin granted O'Kane bail to come back to court on Monday for sentencing, but advised him: "Go home and spend a weekend with your wife and think about what you have done."