Man accused of cousin's murder fails to appear at court on separate charge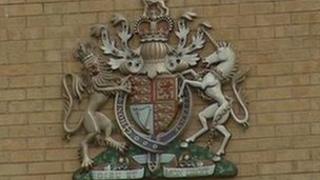 A Coalisland man who is on bail for allegedly murdering his cousin in a hit-and-run incident has failed to turn up in court for a separate matter.
An arrest warrant has now been issued.
Anthony Joseph Quinn, 21, with a current address at Culdee Terrace, Armagh is on High Court bail in relation to the murder of his cousin Declan Quinn and driving whilst disqualified.
Both are alleged to have occurred in Coalisland on 16 July.
He is also facing charges of driving whilst disqualified and without insurance in Armagh in September, after being granted High Court bail on the murder charge.
In a separate matter, Quinn was due before Dungannon Magistrates' Court for an incident dating back a year. He was charged with using disorderly behaviour and assaulting and resisting a police officer.
Quinn also failed to attend last week's sitting and District Judge John Meehan warned the case would be heard in his absence if he failed to appear again.
Despite not attending, the case went ahead on Friday.
The court heard police were on patrol in the Birney Square area of Coalisland at around 2:20 GMT on 4 December 2010, when they observed Quinn being chased by a group of males.
Officers intervened but Quinn became aggressive and shouted abuse at the group whilst continuously spitting blood.
He was warned to calm down but persisted in shouting abusive comments both at the group and toward police.
Judge Meehan convicted Quinn on all three counts, and issued a bench warrant for his arrest.