Lobster pot tag washes up 3,000 miles away in County Kerry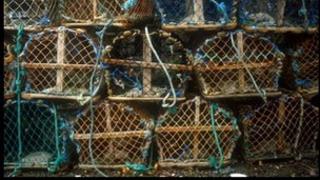 A tag from a lobster pot lost 20 years ago, in what came to be known as "The Perfect Storm", has washed up 3,000 miles away in County Kerry.
The pot that held the tag with Richard Figueiredo's name on it was one of hundreds he lost when the storm struck off Cohasset, Massachusetts.
Rosemary Hill found the tag on a beach last year.
Last week she decided to try to contact Figueiredo and found him through his son's Facebook account.
Oceanographer Curt Ebbesmeyer told the Patriot Ledger newspaper that the tag's 20-year drift is unusually long.
He suggested it was buried before drifting and catching the Gulf Stream.
The storm was made famous by Sebastian Junger's book "The Perfect Storm" and was made into a Hollywood movie starring George Clooney.