Top lawyer Paul Tweed acting for NI phone hack victims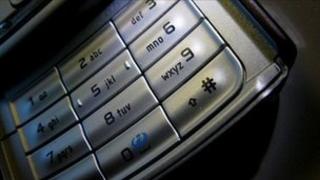 A leading libel lawyer is liaising with London Metropolitan Police on behalf of NI clients who believe their phones might have been hacked by newspapers.
Paul Tweed, an expert in defamation cases, said he was not aware of any journalists from Northern Ireland having been involved in phone hacking.
Crime victims' families and celebrities have given evidence on press regulation and hacking to the Leveson inquiry.
Mr Tweed said he was acting for clients from both sides of the Irish border.
His clients believe the only way the press could have obtained private information about them was through hacking their mobile phone voice mail.
Intelligence officer
DUP North Antrim MP Ian Paisley Jr said he was convinced his phone was hacked when he was a Stormont minister.
A week ago, the former army intelligence officer Ian Hurst told the Leveson inquiry his computer had been hacked by a tabloid newspaper seeking information about informers within the IRA. Detectives have also told Peter Hain his computer may also have been targeted when he was Secretary of State here.
Mr Tweed said: "We are not proposing any action or looking at any cases including Northern Irish journalists," he said.
"We are talking about people with Northern Irish connections who have been the victims of UK tabloids."
"So far as the breaches of confidentiality we are talking about, whether it is hoking in bins or whatever, that has occurred at a local level in Northern Ireland."