Sean Rodgers to replace Margaret Ritchie as SDLP MLA in South Down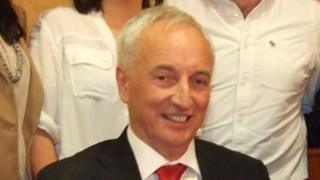 The SDLP have selected their replacement for Margaret Ritchie in the assembly.
Sean Rodgers is a retired school principal from Kilkeel.
Ms Ritchie stepped down in September as assembly member for South Down and as party leader to concentrate on her role as an MP.
Mr Rodgers said he was honoured to have been selected to represent the people of South Down in the assembly.
He is the former principal of St Louis Grammar School in Kilkeel.