County Antrim man claims million-pound lottery prize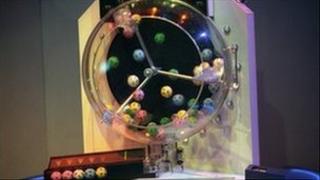 A County Antrim man has won £1m in the National Lottery's euromillions raffle.
The man, known only as Mr T, requested that only some details of his win were released.
The lucky player had entered the millionaire raffle draw on Friday 25 November via one of the lottery's interactive services, so did not actually purchase a lottery ticket.
A spokesperson for the National Lottery congratulated him on his win.