Kevin O'Kane warned by judge he faces jail term for Turkish property fraud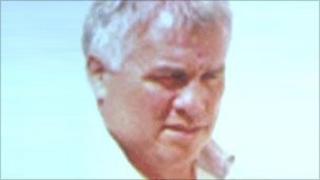 Convicted County Antrim conman Kevin O'Kane has been told by a judge that he faces "only one outcome" after being found guilty of operating a property scam in Turkey.
The 52-year-old of Ballyneese Road in Portglenone, was convicted on Friday of 25 charges of obtaining money and property by deception.
Judge Justice McLaughlin told O'Kane he still had a lot of issues to resolve with his family.
O'Kane was freed on continuing bail.
He must report daily to police and observe a 21:00 GMT curfew.
The trial concerned the false selling of holiday homes in Turkey.
Belfast Crown Court also heard on Monday from prosecution QC Liam McCollum who said that Turkish officials have allegedly reported that nothing is left of £4.5m paid into the bank account of a decorator.
'Farce'
The monies, he added, were taken from the account by way of cash withdrawals.
The operation of O'Kane lodging monies in such a way was "a complete farce" and "totally beggars belief", said Mr Justice McLaughlin.
During his trial, O'Kane, who gave evidence on his own behalf, claimed he had been the victim of a con by his business partner back in Turkey.
The charges he was convicted on concerned seven people who handed over £500,000, but Belfast Crown Court was previously told the scheme involved 50 homes and 70 purchasers, most of them from Northern Ireland.
He was acquitted of two similar charges as well as one count of using a false instrument, namely a set of fake property deeds.